Weight Loss Alternatives
OTHER POSSIBLE TREATMENTS FOR WEIGHTLOSS
Other weight loss treatments could include:
Dietary Therapy
Structured Physical Activity
Surgery

Gastroplasty
Gastric Bypass Surgery
Dietary Therapy
Weight loss can be achieved by following a more healthy diet. Dietary therapy can be self-administered or advice can be sought from dieticians. Essentially, dietary therapy is an adjustment of the diet to reduce the calorie intake.
Structured Physical Activity
Physical activity greatly assists in losing weight, for example, a moderate amount of physical activity burns around 150 calories of energy per day. A structured physical plan, (perhaps with assistance from a qualified physical trainer/instructor) will undoubtedly help lose weight. Physical activity should be combined with most weight loss treatments.
Surgery
Two predominate forms of surgery have evolved over the last couple of decades. Both are for people with severe cases of obesity. These individuals must be (typically) 100lbs / 45 kilos over their ideal body weight, and/or have not achieved effective weight loss through a change in diet, exercise and drugs.
1. Gastrolplasty - This involves surgically reducing the size of the stomach. About 40% of patients lose half of their extra weight the first year.
2. Gastric bypass surgery - This creates a small stomach pouch and connects this pouch to the second portion of the intestines. This surgery is more extensive and difficult to perform than gastroplasty, but it is also more effective. Careful monitoring is required from multidisciplinary teams of surgeons, physicians, and psychologists. Other Health professionals will also have to counsel on special diets and suggest suitable exercise. The patient will have to be monitored for a lifetime.
Liposuction is not a treatment for obese patients. It is a way to remove fat cells at certain points of the body for cosmetic reasons, but this operation alone does nothing to solve problems like overeating.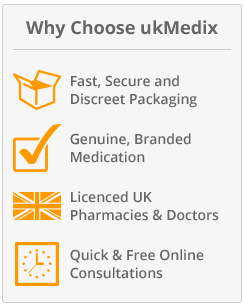 PharmaCheck
Know your Pharmacy
View More
Fast delivery! Got them the next day. Thanks so much!J. Gardner - London
Once again you have not failed to amaze. Order received at the hotel and looking forward to the weekend. Thanks guys!S. Parkins - Wales
Simply wow! Easy process to order and descreetly delivered the following day!P. Hibbert - Norfolk


ORDER NOW