Relenza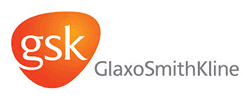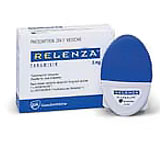 Relenza - Genuine GlaxoSmithKline medication
As part of the UK Medix commitment to our patients we strongly advise that you read through the following information on Relenza (Zanamivir). It should answer most of your questions but should your questions still remain unanswered we advise that you consult with your doctor as it is not a comprehensive review of Relenza but a compiled guide on the use and effects. If any aspect of taking Relenza concerns you, please consult with your doctor before you request the medication.
Relenza. Is it for you?
Relenza is an oral inhalent medicine to treat flu (infection caused by influenza virus) in adults and children aged 7 years and older, where the symptoms started within the last two days.
Similar to Tamiflu, it belongs to a group of medicines called neuraminidase inhibitors, this means that the virus is unable to reproduce itself. These medications attack the influenza virus and prevent it from spreading inside your body. Relenza actually treats the flu at its source by attacking the virus that causes the flu, rather than masking symptoms until the virus subsides. Although it is impossible to know if you have flu without having lab tests, the general symptoms of flu include sudden onset of fever and chills, cough, muscle pain, headache, fatigue and weakness. You may also get a stuffy nose and sore throat.
How does Relenza work?
Relenza prevents the virus from reproducing itself and thus stops it spreading inside the body. You may already have the flu, but this medicine attacks the flu virus in your body.
Relenza Dosage
Relenza is a powder that is inhaled two times a day for a five day treatment period. It is inhaled through a Diskhaler. Should you be unsure of how to use a diskhaler, any healthcare professional or pharmacy should be able to show you.
FAQs
Who should not take Relenza?
You should not take Relenza if you siffer from any form of chronic lung disease or obstructive pulmonary disease. It should also not be taken by people allergic to Zanamivir, LACTOSE or any other ingredients of Relenza. Before starting treatment, make sure your doctor knows if you are taking any other medication or have any type of kidney disease or breathing difficullties.
Can I give Relenza to my child?
Relenza is indicated for the treatment of influenza in patients 7 year and older who have had influenza symptoms for no more than 2 days.
Who should take Relenza?
Patients 7 year and older who have flu symptoms that appeared within the previous day or two. The typical flu symptoms include sudden onset of fever, cough, muscle pain, headache, fatigue, general weakness and sore throat.
What can I expect if I take Relenza?
In the clinical trials, those who took Relenza recovered approximately 1 day faster than flu patients who did not take Relenza.
Can I take other medications with Relenza?
Relenza has been shown to have an acceptable safety profile, with few drug interactions. Your doctor or healthcare professional may recommend taking over-the-counter medications to reduce fever or other symptoms while the antiviral action of Relenza takes effect. Before starting treatment make sure that your healthcare professional knows if you are taking any other medication. If you are using any form of bronchodilator inhaler make sure to use this before taking Relenza.
What if I miss a dose?
If you forget to take Relenza at any time, take the dose that you missed as soon as you remember, except if it is within 2 hours of your next dose. You do not need to take a doubled dose but you have missed several doses, inform your doctor and follow the advice given to you.
What are the possible side effects of Relenza treatment?
Some patients have reported breathing problems when taking Relenza, although most of these patients were previously asthmatic or had chronic obstructive pulmonary disease. If you do have problems breathing when on Relenza, stop taking the medicine immediately and report it to your doctor. Otherwise, the most common side effects are nausea and vomiting. Please ensure to read the patient information leaflet which will include a comprehensive list of the side effects or if you have any concerns about the side effects you are experiencing, please inform your healthcare professional.
What if I am pregnant or nursing?
If you are pregnant or planning to become pregnant while taking Relenza, talk to your doctor before taking this medication. Relenza is normally not recommended for use during pregnancy or nursing, as the effects on the unborn child or nursing infant are unknown.
This product is temporarily out of stock.
Please bookmark this page and check back daily for new stock.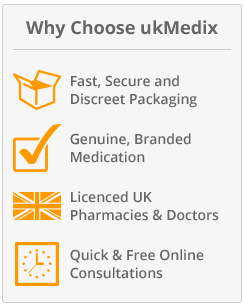 PharmaCheck
Know your Pharmacy
View More
Fast delivery! Got them the next day. Thanks so much!J. Gardner - London
Once again you have not failed to amaze. Order received at the hotel and looking forward to the weekend. Thanks guys!S. Parkins - Wales
Simply wow! Easy process to order and descreetly delivered the following day!P. Hibbert - Norfolk


ORDER NOW





97