Contraindications of Priligy
It is not advised to take Priligy if:
You are allergic to dapoxetine or lactose, the ingredients of the Priligy tablet.
You have heart failure or other serious heart problems such as a heart arrhythmia.
You have moderate or severe liver problems.
Priligy is contra-indicated to the following medications:
Medications used to treat depression called "monoamine oxidase inhibitors" (MAOIs)
Other medicines used to treat depression
Thioridazine used for schizophrenia
Lithium, a drug used to treat bipolar disorder
The antibiotic Linezolid
The sleeping pill Tryptophan
The herbal medication St John's wort
The pain killer Tramadol
Most Drugs used to treat migraines.
Some medicines used to treat fungal infection, including ketoconazole and itraconazole
Some medicines used to treat HIV, including ritonavir, saquinavir, nelfinavir and atazanavir
Some medicines used to treat infection, including telithromycin
Nefazodone - an antidepressant
Should you be on any of these medication you must be sure to come off them (by the advise of your prescribing doctor) at least 14 days before starting Priligy and vice versa. Please always ensure to mention all medications to your prescribing doctor.
Alcohol is contraindicated with Priligy. The effects of alcohol may be amplified if taken in conjunction with Priligy, which ;eads to increased risk of fainting and other side effects.
Please seek the advice of your doctor if :
You have not been diagnosed with premature ejaculation
You have ever had any type of mental health problem
You use recreational drugs
You have blood clotting problems, kidney problems, epilepsy or dizziness from low blood pressure.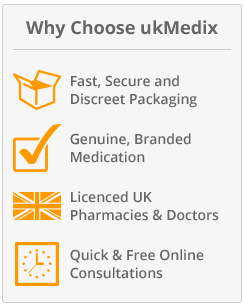 PharmaCheck
Know your Pharmacy
View More
Fast delivery! Got them the next day. Thanks so much!J. Gardner - London
Once again you have not failed to amaze. Order received at the hotel and looking forward to the weekend. Thanks guys!S. Parkins - Wales
Simply wow! Easy process to order and descreetly delivered the following day!P. Hibbert - Norfolk


ORDER NOW