Intrinsa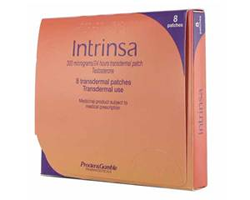 Intrinsa - Genuine Procter & Gamble medication
Intrinsa - is it for you?
Intrinsa may be the right medication for you if you are a female suffering from Low sexual desire.
Intrinsa is a new medication created by Procter & Gamble and is indicated for the treatment of hypoactive sexual desire disorder (HSDD) in women. The active substance in Intrinsa is testosterone and each patch contains 8.4 mg released on a time delay of 300 micrograms per 24 hrs.
The suggested usage is in women up to the age of 60 who suffer from low sexual desire that may be causing distress; those with both their ovaries or their womb removed and those who are receiving estrogen therapy for one reason or another. In this respect, it is not suitable for women who are or may become pregnant nor is it suitable for those who are breast feeding.
How does Intrinsa work?
Intrinsa is a patch (much like a smoking patch) that is worn on the skin and releases small amounts of testosterone into your bloodstream on a time delay through absorption. Why would this testosterone help? you may ask us here at ukmedix... well, after ovaries have been removed, testosterone levels (which are naturally occurring in both men AND women) drop dramatically to half the level of that prior to the operation. It is this decrease in testosterone which has been associated with low sexual desire, reduced sexual thoughts and minimal sexual arousal. These are obviously high issues when in a relationship and may lead to much more than just a lack of sex. Intrinsa replenishes the testosterone in one's body at the required rate, resulting in a potential increase in sexual desire.
How Do I take Intrinsa?
Intrinsa is a patch that needs to be stuck on certain areas of the skin to allow the absorption in the right place. It needs to be replaced twice weekly and effects should be seen within a month, should there be no effects within 3-6 months, it is best to get advice from your doctor and most probably discontinue treatment.
Ensuring to use only one patch at a time and removing the protective liners, apply the sticky side of the patch to your selected area of skin and press down for at least 10 seconds; the Intrinsa patch must be stuck on the lower abdomen just below the waist, it must not be stuck on the breasts or the bottom or on wrinkly skin (i.e. the skin must be as smooth as possible to allow the maximum area for absorption).
Once it feels like the patch is firmly in place remove the other part of the liner and press down again to ensure the patch is stuck firmly. Do not apply the patch onto wounded skin such as scars or rashes or onto skin that has been recently moisturized as these will all interfere with the actions of Intrinsa.
When changing the Intrinsa patch, try to alternate the areas - so if your first patch is below your belly button to the left; place the replacement patch below your belly button to the right. For further information on how to place the product correctly, see your patient information leaflet or alternatively any pharmacist should assist you in this matter.
The patch should not be affected by water however it is necessary to cover it when sunbathing.
What are the side effects of Intrinsa?
Common side effects (usually occur where the patch is applied)
Rash; Irritation; Itching; Redness
Other Side effects usually mild and reversible however if any of these persist ensure to seek advice from your doctor as soon as possible:
Increase in hair on chin/ upper lip; hair loss; acne; migraines; insomnia; voice deepening; breast pain and potential weight gain.
How should I store Intrinsa?
Intrinsa is best stored at room temperature and should be kept away from direct sunlight and heat and obviously as with all medications; keep Intrinsa out of the reach of children.
This product is temporarily out of stock.
Please bookmark this page and check back daily for new stock.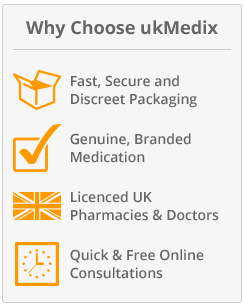 PharmaCheck
Know your Pharmacy
View More
Fast delivery! Got them the next day. Thanks so much!J. Gardner - London
Once again you have not failed to amaze. Order received at the hotel and looking forward to the weekend. Thanks guys!S. Parkins - Wales
Simply wow! Easy process to order and descreetly delivered the following day!P. Hibbert - Norfolk


ORDER NOW





170