Erectile Dysfunction Alternatives
OTHER POSSIBLE TREATMENTS FOR IMPOTENCE
Other treatments for impotence could include:
Hormone Replacement Therapy
Penile Implants:

Hydraulic Pump
Prosthesis
Interlocking Soft Plastic Blocks

Sex Therapy
Herbal Remedies
Hormone Replacement Therapy
Testosterone replacement therapy may improve energy, mood, and bone density, increase muscle mass and weight, and heighten sexual interest in older men who have deficient levels of testosterone. Testosterone supplementation is not recommended for men who have normal testosterone levels for their age group due to the risk of prostate enlargement and other side effects. Testosterone replacement therapy is available in an oral form and as a skin patch.
Penile Implants
There are three types of implants used to treat ED, including the following:
1. Hydraulic Pump - A pump and two cylinders are placed within the erection chambers of the penis which causes an erection by releasing a saline solution; it can also remove the solution to deflate the penis.
2. Prosthesis: Two semi-rigid but bendable rods are placed within the erection chambers for the penis which allow manipulation into an erect or non-erect position.
3. Interlocking Soft Plastic Blocks: these are placed in the erection chambers of the penis and can be inflated or deflated using a cable that passes through them.
Infection is the most common cause of penile implant failure and is treatable with anti-biotics. In some cases, the infection implant must be replaced by a new implant. Implants are usually not considered until other methods of treatment have been tried.
Sex Therapy
Sex therapists can help with sexual problems such as the following for both men and women:
Psychological concerns affecting erection
Having difficulty reaching orgasm
Pain during intercourse
Contractions of the muscle around the vaginal (vaginismus) which can make intercourse near impossible
Problems controlling ejaculation and premature ejaculation
There are trained and qualified sex therapists based around the United Kingdom. Please contact your local GP for further information.
Herbal Remedies
There has been a recent growth in demand for herbal remedies, with reports of varying success rates. 'Muira Puama' or 'Potency Wood', taken from the bark and roots of a Brazilian shrub has shown relative success with impotence. The number of herbal oils and creams available for impotence has also grown over the last few years. It must be remembered that the herbal options are mainly to help get better erections rather than being cures.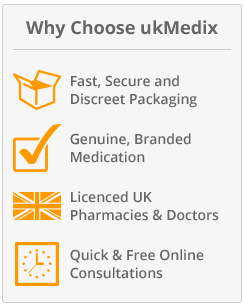 PharmaCheck
Know your Pharmacy
View More
Fast delivery! Got them the next day. Thanks so much!J. Gardner - London
Once again you have not failed to amaze. Order received at the hotel and looking forward to the weekend. Thanks guys!S. Parkins - Wales
Simply wow! Easy process to order and descreetly delivered the following day!P. Hibbert - Norfolk


ORDER NOW